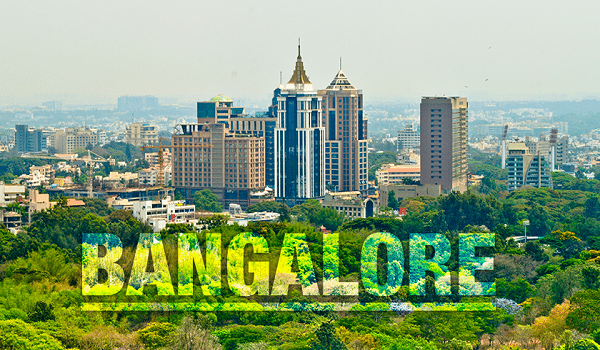 Bangalore is the Silicon Valley of India. It is becoming one of the major IT hubs of the country. There is a massive increase in the BPO, KPO, IT, ITeS and Biotech sector in Bangalore. Apart from that the manufacturing industry and other types of industries are also growing. A huge boom in the startup scene is also visible in Bangalore. There are a lot of facilities and companies also have a lot of opportunities to expand their facilities and operations. With all this, the number of employed people has also grown significantly. There are a large number of millennials living in Bangalore owing to their employment opportunities. For this reason, the housing trend is also increasing along with employment. There has been a lot of investment in housing and real estate in Bangalore in the last few years. The trend is growing in 2022 as well. The interesting fact is that buyers are very particular in what they look for in a home. They are not satisfied with boring designs. They want good quality, better amenities. Now, the concept of sustainability is also becoming very important. Environment consciousness in the construction and less carbon footprint is trending. The real estate market is seeing more smart homes, homes where the renewable resources are less used. Homes that are naturally lit and ventilated are preferred by the buyers. In terms of amenities, investors are looking for value for money. The residential complexes are also equipped with more security and safety.
Real estate is also gaining importance from an investment point of view. People looking to invest for long term returns are investing in the real estate sector. There are many investors who also expect income from rentals. These investors are also preferring large investments in real estate. All these factors are seeing a massive spike in the real estate market in Bangalore in 2022. The Government in Bangalore has brought out some massive reforms in the real estate sector. There is now a guideline called the RERA. This safeguards the interests of the buyers and also the builders. It is designed to avoid too much delay in delivery of completed projects. It also ensures to a certain extent that the projects follow guidelines. This is giving a high trust factor for investors to put in their hard-earned money in the real estate sector. Apart from that, there is a lot of development in the infrastructure, with growing metro lines network, wider roads etc.
Another trend that is ongoing in the year 2022 in Bangalore, is the concept of shared living spaces and spared working spaces. There are many startups and smaller organizations that do not want to invest in large properties for office spaces. Especially for such organizations, today we find a lot of co-working spaces. These are facilities in a commercial setup, but where more than one organization can share the space and resources. This makes it easier for young organizations to quickly get started and focus on their business. This sector of commercial real estate is getting more and more popular especially with the hybrid work model that has come up in the year 2022. Co-housing is also catching up in a large way to cater to the young generation of entrepreneurs and employees. The year 2022 is seeing a big growth in the real estate market in Bangalore and will continue to grow further.
Sobha Victoria Park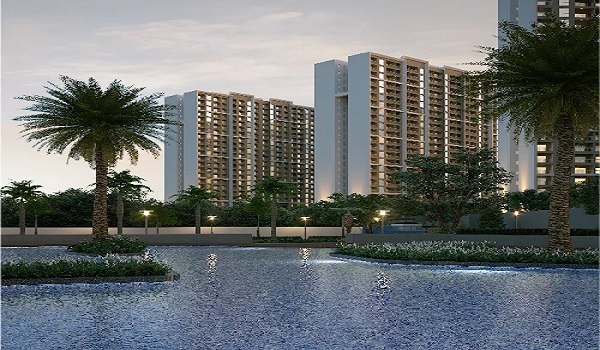 Sobha Victoria Park is another luxury brilliance from the top-notch builder SOBHA in Hennur, North Bangalore. This Victorian Era themed luxe apartments is set to woo the investors with English living experiences from the Victorian era. SOBHA Victoria Park perfectly blends the age-old royal British era and the contemporary hi-tech for a unique living experience. Lodged in a total land area of 6.5 acres, there are 300 elegant abodes with 2 and 3 bedroom set options in varied layouts and sizes ranging from 1419 to 1833 sq. ft. of Super Built-up Area. The choicest amenities and features will pamper the residents of all age groups. This under-construction project will be completed by December 2027, and the starting price for these homes is INR 1.27 crores currently.
Sobha Palm Court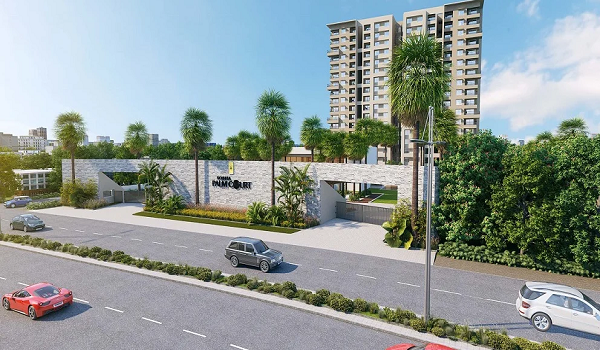 The renowned realtor SOBHA brings in another set of luxury apartments SOBHA Palm Court in Yelahanka, North Bangalore. These elegant abodes have 2, and 3 bedroom set units in varying sizes and layouts with Super Built-up Area ranging from 1300 to 1900 sq. ft. to attract potential investors. Nestled in 4.9 acres of area, this enclave promises sophisticated living and privacy in each dwelling. This property has 294 exclusive homes, and residents of any age group can enjoy the best leisure amenities and close proximity to the Bangalore International Airport. The RERA registration no. for SOBHA Palm Court is PRM/KA/RERA/1251/309/PR/170915/000164, with a starting price of INR 1.15 crores.
Sobha Dream Gardens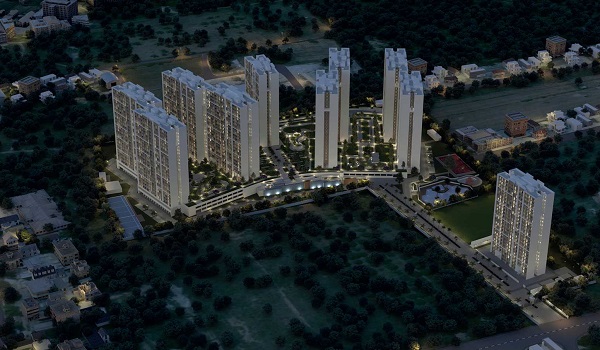 The reputed developer, SOBHA, presents another SOBHA Dream Gardens, another themed apartment in a rapidly growing location, Thanisandra, North Bangalore. It is carefully designed around Zen principles. Lodged in a sprawling 17 acres size area, the project has 2000+ 2 bedroom set smart apartments. These abodes come with a Super Built-up Area of 1058 sq. ft., with different layout options and a host of curated leisure amenities like a clubhouse, swimming pool, cricket pitch, children's play area, and co-working space, tennis court, and many more. These plush homes offer a perfectly balanced life amid nature and with closeness to aspects required for a community to thrive. The starting price of these dwellings is INR 69 lakhs, and they are set to be completed by July 2025.
Sobha HRC Pristine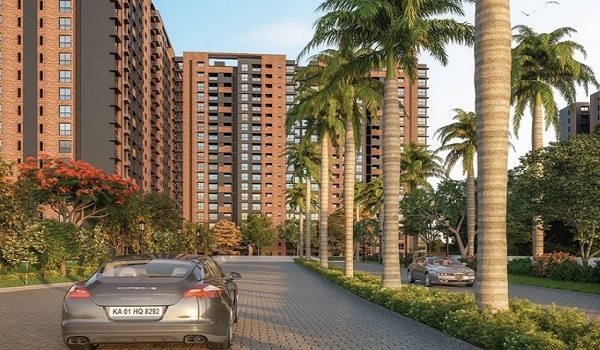 Sobha HRC Pristine is another under construction luxury home from the house of the renowned realtor, SOBHA, in one of the upcoming areas, Jakkur, North Bangalore. With 2, 3, and 4 bedroom sets, premium apartments and penthouses, and the plush residences have Super Built-up Area ranging from 1459 to 4112 sq. ft. to accommodate those keen for a sublime living experience. Set in 8.52 acres of total size area, there is a total of 381 swanky abodes that will give bliss to those dwellers who love to be amid nature. Native trees, pristine water bodies, and a noise-free enclave with leisure, fitness, and wellness amenities, residents can find solace here from the hustle-bustle of city life. With a starting price of INR 1.64 crores, this project is set to be completed by March 2023.
Sobha Athena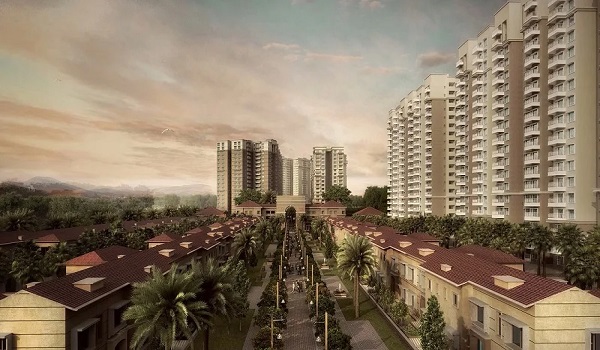 The prominent builder, SOBHA, is set to present another super luxury apartment, SOBHA Athena. An ongoing project, this grandeur is set at 1.37 acres in the up-and-coming neighborhood, Thanisandra, North Bangalore. Super Built-up Area these living spaces are meticulously crafted for those dwellers seeking the epitome of luxury living. Limited to 3 bedroom set in a range of layouts and sizes varying from 1682 to 1718 sq. ft. Curated amenities and features will add to the luxurious living experience of residents of all ages, with starting price of INR 1.51 crores and RERA registration no. PRM/KA/RERA/1251/309/PR/200526/003430, this much-awaited grandeur, will be completed by July 2026.
Sobha Limited Blogs